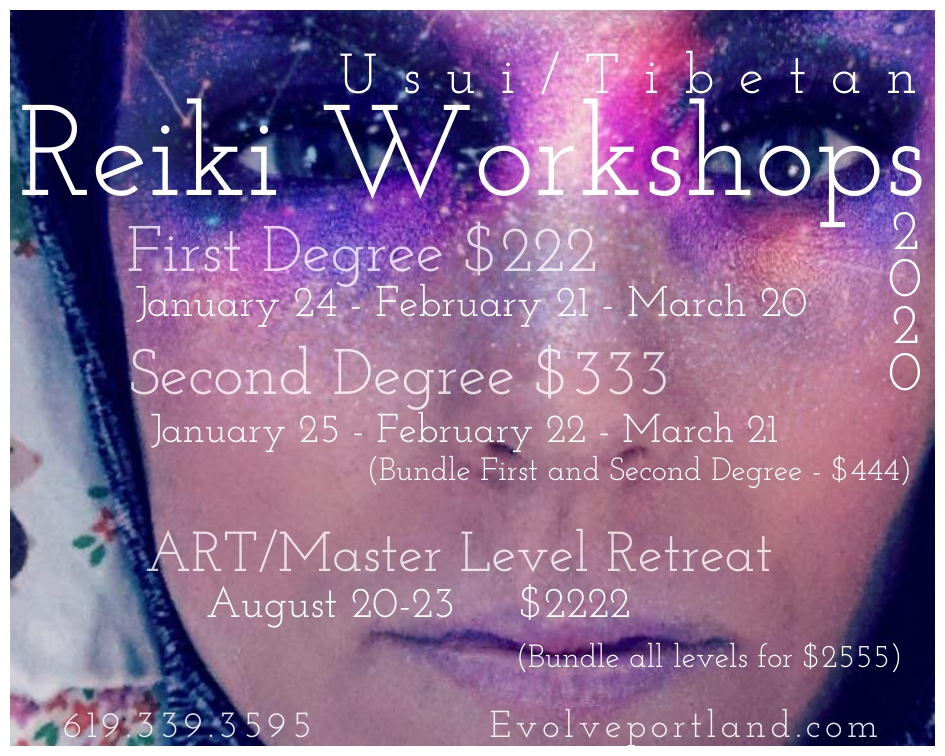 "I took Alisha's Reiki 1 class in January. My intuition has grown by leaps and bounds, it has improved and deepened my meditation practice, helped detox my body and is facilitating intense but needed personal healing on every level–physical, emotional, spiritual… This is not even to mention that I can help heal people around me now, use it to improve my art, and possibly start a new healing business/practice. To put it briefly 😉 I am so excited to learn               Reiki 2 from her! ❤❤❤".                  -Lea K. Tawd
---
Reiki First Degree – Intro to Reiki                 
Have you felt called to learn reiki? Are you looking for a connection to SOMETHING…but you aren't sure what it is? Are you feeling like you want a tool to use to protect yourself from others energetically? Do you know deep inside that you are a healer, but you aren't sure where to begin? Come learn reiki with me in North Portland!
This 7 hour workshop will include a Reiki 1 attunement, a beautiful textbook by William Lee Rand, a Reiki 1 certificate and a reiki family tree.
Reiki is a beautiful gift that anyone can learn, and once you are attuned, you will never lose your ability to give reiki. It's time to step up and hear the call to healing! Our planet and our children need us. I'd love to assist you on this journey.
Reiki Level 1 –  $222 for the 7 hour workshop
All classes are currently being held online
Register by paying here, I will contact you to finalize enrollment. I'm so excited to get to learn with you!