"I just finished taking Alisha's course called ACTIVATE which was mind bending and so expansive. It blew my mind and shifted my reality in a deeply profound way.

The way I look at my past, present and future have all shifted. I now have a roadmap of actionable steps in HOW to bring my dreams into tangible existence.

It is already working it's M A G I C in my reality. "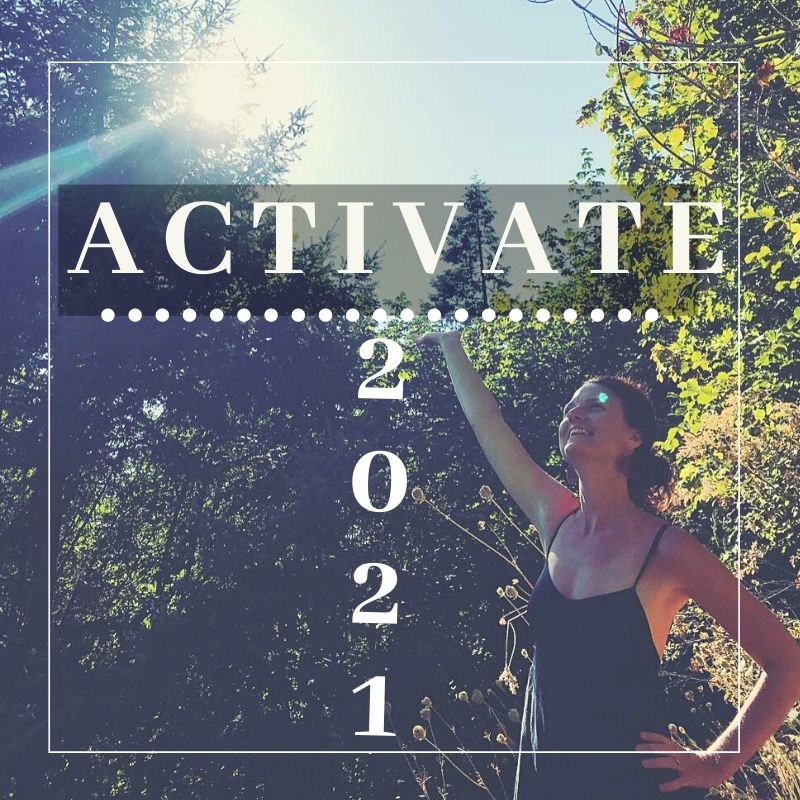 "I was at a point in my life where I was doing so much that I was just going in circles. One week in ACTIVATE and I'm very focused and ONLY doing intentional things that serve me. I love this huge shift! I am finally showing up for myself!"

"I am so grateful for this course. I am just finishing up unit 2 and I have some really great realizations and breakthroughs with the year in review."
These are just a few of the testimonies that I have gotten back around my ACTIVATE program.
Are you feeling like this year hasn't quite started out with the momentum that you'd hoped for?
Do you feel like you could use a new perspective when it comes to time, money, memories and LIFE?
Are you feeling BLAH and looking for some kind of inspiration to get you back to your highest alignment?
Would you like to join a community of others who are totally activated and moving into 2021 with huge insight and motivation?
Activate includes 6 units, each with an hour minimum teaching video, and homework and journaling assignments to go with it.
You also get included into a private facebook group where we share and celebrate each other as we are activated.
This is the process that I went through January 2019 changed my entire reality.
This investment right here has endless value, for me it was worth over $30,000.
You can bet I am doing it again.
It changed the way I budget money
It changed the way I schedule my time
It changed the way I planned my goals and then reached every.single.one. of them.
This is a process of complete love and gratitude in a grounded, real world application.
This is an intention setting process that you haven't done before.
It's all done online- everything is recorded in case you can't make it live.
There is homework.
You're gonna love it.
Early Bird Investment is currently $888
The full price will go up to $1111
We start April 22nd at 6:30 pm PST